Entrepreneur Mike Welch resurrects fashion brand Atterley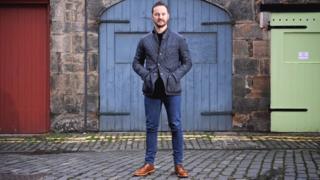 Online fashion brand Atterley has been relaunched by a leading entrepreneur following its collapse last month.
The move comes after an investment vehicle set up by Mike Welch, founder of Peebles-based tyre retailer Blackcircles.com, bought Atterley's intellectual property assets.
Mr Welch had a small stake in Atterley before it entered administration.
Atterley allows independent fashion retailers to sell goods online via a global trading platform.
A team of six is working out of Edinburgh to take the brand forward, and there are plans to set up a base in the US later in the year.
Mr Welch, who sold Blackcircles.com to Michelin last year for £50m, said: "The previous Atterley team did an excellent job of establishing a high-quality offer and reputation to a very loyal audience and it was a shame to see it end.
"We saw the investment opportunity to take the Atterley brand on and back a team to deliver an innovative and exciting new proposition to the same audience."
Atterley chief marketing officer Nick Freer said: "The business is being reshaped into a platform for a network of independent fashion retailers to trade with discerning consumers across the world.
"Significant progress has already been made in appointing partners, with UK, US and Australian retailers among the early recruits.
"Our mission is to support the local guys and provide them with the tech tool kit and marketing reach to compete with the big online retailers and the high street."