ONS figures show Scottish employment at record high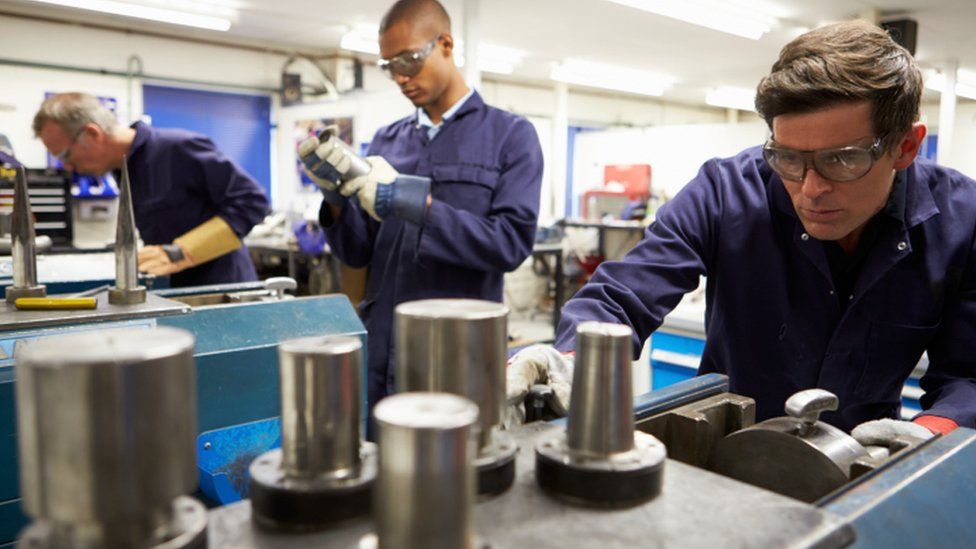 Employment in Scotland reached a new all-time high between October and December, according to official figures.
The Office for National Statistics (ONS) said 22,000 more Scots were in work compared with the previous record quarter - bringing the total to 2,636,000.
The employment rate rose to 74.8% and remained above the UK average of 74.1%.
Meanwhile, the number of people out of work fell by 5,000 to 162,000.
The Scottish unemployment rate now stands at 5.8%, compared with 5.1% for the UK as a whole.
The number of people claiming Job Seeker's Allowance fell by 3,200 from December to 60,700 in January. The figure is 21,100 lower than the same month last year.
The Scottish government's Fair Work Secretary Roseanna Cunningham said: "This month's figures bring very positive news for Scotland's jobs market.
"While some volatility remains, the highest level of people in employment since records began demonstrates that we are on the right track with continued improvement in the latest quarter."
The UK government's Scottish Secretary David Mundell said: "It is welcome news that there are more people in work in Scotland than ever before, and that economic inactivity has fallen to a new record low.
"That means more families than ever benefiting from the security of a regular wage, while the National Living Wage, payable from April this year, will mean a pay rise for hundreds of thousands of people in Scotland."
Scottish Trades Union Congress (STUC) general secretary Grahame Smith said: "It is good that the employment rate is now back to around its pre-recession peak but too many jobs created have been low wage and precarious.
"It is essential that policy at all levels of government focuses on the creation of sustainable, quality employment".
In a separate development, a fund of £6.1m to help unemployed young people get into work has been announced by First Minister Nicola Sturgeon.
The money is aimed at those aged 16 to 29 who face the biggest barriers finding employment, including carers, people with disabilities and those leaving military service.
It will support 700 job training opportunities as part of the next phase of the Community Jobs Scotland programme, run by the Scottish government and Scottish Council for Voluntary Organisations (SCVO).
Under the scheme, vulnerable unemployed people are offered 12 to 18-month training posts with charities, voluntary organisations and social enterprises, during which they are paid the living wage.
Related Internet Links
The BBC is not responsible for the content of external sites.