Police probe as turf stolen from graves in cemetery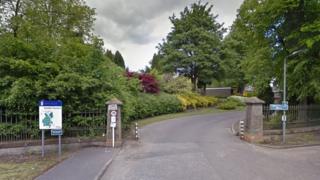 Police are investigating after newly laid turf was stolen from a number of graves at Camelon cemetery.
Thieves struck after maintenance workers laid new turf on 10 graves in an older part of the cemetery.
Officers believe the most recent of the thefts happened between 16:00 on Thursday and 11:00 on Friday and have appealed for information.
Insp Derek Easton, of Police Scotland, said thieves had shown a "lack of respect" for the dead.
He said: "Although the turf was only worth around £40, we are treating it as a serious matter given the location of the crime and the lack of respect shown for those buried in the cemetery."