Scottish employers 'named and shamed' on minimum pay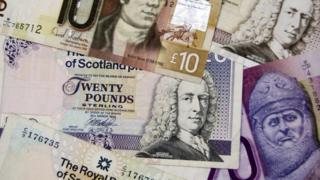 Ten Scottish employers who have failed to pay the national minimum wage have been "named and shamed".
The Department for Business Innovation and Skills (BIS) has released a list of 92 businesses throughout the UK who have broken minimum pay rules.
The arrears owed by the 92 employers to their staff has been calculated to be over £1.8m.
Business minister Nick Boles said there is "no excuse" for failing to pay staff properly.
The Scottish businesses on the list were:
Fresh Food Company, Glasgow
A franchise of Pizza Hut, Edinburgh
Broch Tandoori, Fraserburgh
Hair Heroes, Inverness
Khushi's, Edinburgh
Charlie Miller hairdressing, Edinburgh
New Homeworld, Glasgow
Elizabeth House, Kirkcaldy
Zucca Bistro, East Kilbride
Linell Precision Engineering, Johnstone
Mr Boles said: "Our policy of naming and shaming employers who ignore the law means there are consequences for their reputation as well as their wallets.
"In April we will introduce a new National Living Wage which will mean a pay rise of over £900-a-year for someone working full time on the minimum wage and we will enforce this equally robustly."