Scottish Friendly financial group reports record sales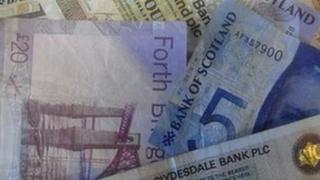 Financial services group Scottish Friendly achieved record sales last year, according to its latest accounts.
The Glasgow-based financial mutual reported that sales rose by 18% to £25.5m.
It said the increase was driven by growth across investment ISAs, life and pensions policies and protection products.
Highlights included a 14% increase in investment sales, while protection sales jumped by 20%.
Chief executive Fiona McBain said: "Our continuing sales growth has been led by the attractive My ISA platform proposition originally developed in 2012 for our customers and business partners.
"Scottish Friendly's white labelling of protection products to key business partners also goes from strength to strength, making an increasingly important contribution to our recent business success.
"This is set to be a growth area for us in the future."
Last June Scottish Friendly took over Marine & General Mutual, a move which doubled Scottish Friendly's assets under management to more than £2bn.