New jobs announced at Traveltek firm in East Kilbride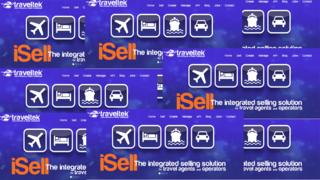 A company which supplies a specialist travel booking system has announced plans to create up to 200 new jobs.
The expansion by East Kilbride-based Traveltek represents a doubling of the business's workforce.
Most of the new jobs will be at the company's headquarters. It will also be opening three new offices in Sao Paulo, Shanghai and Dubai.
Traveltek provides booking systems for operators including Barrhead Travel and Trailfinders.
The company already has offices in Miami, Sydney and Hyderabad in India.
Traveltek president and group managing director Kenny Picken said: "We have a strong position as the booking systems supplier of choice for many of the major travel trade businesses.
"There is a significant opportunity to leverage that position and develop Traveltek into a major global technology business.
"Growth finance will enable us to accelerate that process, build a larger global footprint and create a large number of high-quality technology jobs, many of which will be in Scotland."