Goals Soccer Centres reports fall in sales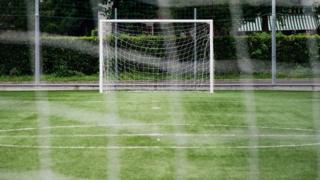 Five-a-side football venue operator Goals Soccer Centres has reported a fall in sales, despite a strong performance from its US business.
Goals, which operates 47 outdoor centres, including one in California, said sales in 2015 amounted to £32.9m - down from £34.7m in the previous year.
UK like-for-like revenues were 7% down, but US sales rose by 9%.
The firm said trading in 2015 was in line with revised market expectations, as set out in a November update.
It added that group chief executive Keith Rogers would relocate to the US in February to become president of the American business. A search for a new chief is under way.
In November, the East Kilbride-based company issued a profits warning.
It reported then that it had seen improved week-on-week sales following "challenging" trading in the UK over the summer holidays but warned that the speed of the recovery had "not been at the level anticipated".