Virgin to by-pass West Coast Rail Line blockage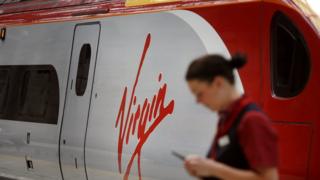 Virgin Trains has said an hourly rail service between Glasgow and Carlisle will operate from Saturday.
The west coast main line has been closed since Storm Frank damaged the Lamington Viaduct in South Lanarkshire.
Virgin said trains will run on a shuttle service via Dumfries, with passengers changing at Carlisle to complete their journey.
Network Rail has indicated that the work at Lamington could take until the end of January.
Virgin has been operating an irregular rail service on the Dumfries line alongside a bus replacement service, but Saturday will see the introduction of a formal, temporary timetable.
Trains will leave Glasgow at 22 minutes past the hour, and leave Carlisle on the hour.
The service will operate 07:00-19:00 on weekdays and Saturdays with a later start, still to be confirmed, on Sundays.
Virgin said it hopes to resume normal operation on the West Coast Main Line from 1 February, subject to Network Rail completing repair work.