Loss reported by the Edinburgh Salmon Company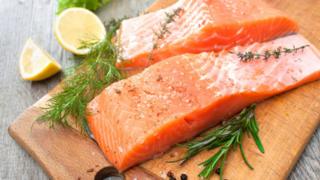 A Scottish salmon farming firm has reported a trading loss.
The Edinburgh Salmon company, based in Dingwall, announced a loss of £407,114 for the year ending March 2015.
In the previous year, it made a profit of more than £1.1m.
The firm's strategic report says it suffered "difficult trading conditions" over the year. But its latest accounts show the company paid out a dividend to share holders of £1.5m.
It is owned by Mer invest SA of France, whose parent company is based in Thailand.
The Edinburgh Salmon Company employs 219 staff.
Recently, it has looked to grow its range of cooked and ready to eat salmon.