Wood Group wins $400m Statoil contract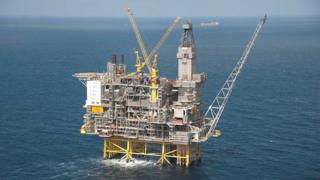 Oil services giant Wood Group is expected to create 250 jobs after securing a contract from Statoil worth about $400m (£266m).
The main contractor framework agreement will see Wood Group provide support for Statoil installations Snorre A and B, Grane and Visund on the Norwegian Continental Shelf (NCS).
The agreement is over six years, with an option to extend by another four.
Aberdeen-based Wood Group described it as a "breakthrough" for the company.
In addition, Wood Group Mustang Norway secured an agreement which will allow it to tender for projects involving Statoil-operated onshore and offshore installations in Norway.
The agreement covers a period of 10 years, from the first quarter of 2016.
'Key talent'
Otto Søberg, president of Wood Group Mustang Norway, said: "The work secured will call for a considerable build-up of the offices in Bergen and Stavanger and we will undergo a recruitment campaign to enhance our key talent and bring the best expertise to the projects."
Wood Group Mustang Norway has been active on the NCS for more than 20 years.
In a separate development, Wood Group confirmed it had completed the acquisition of American company Infinity Group for $150m (£100m).
Infinity is a family-owned Texas-based industrial construction and maintenance contractor serving the petrochemical, refining and gas processing sectors.
Wood Group said the acquisition would provide an "excellent platform" for growth.