Barrhead Travel set to create 100 new jobs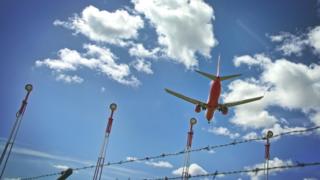 Holiday firm Barrhead Travel has announced plans to create 100 new jobs across its Scottish network.
The Glasgow-based company said the move was in response to rising customer demand.
Its long-haul business has risen by 22% this year, while foreign currency revenues are up by 33%. Cruise sales for 2016 are also up.
In the past 12 months, Barrhead has launched new stores in Edinburgh, Glasgow and Newcastle.
The company has plans to open more stores at other unspecified locations.
Barrhead chief executive Sharon Munro said: "We are embarking on an exciting period of growth which is being driven by increased customer demand across all areas of the business.
"As we grow our store footprint in key locations throughout the country, we are also making moves to strengthen the depth of our specialist travel teams to ensure that we meet our commitment of delivering the best and most comprehensive travel experience to our customers."
The company currently has 850 staff based at 56 UK outlets, including travel agency stores, business travel offices and contact centres.