North Berwick gin producer cheered by Australia deal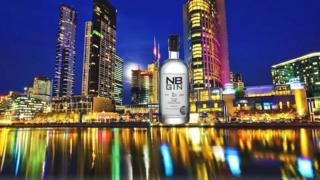 A Scottish craft gin producer has moved into the Australian market by securing a deal with a Melbourne-based premium spirits boutique.
North Berwick-based NB Gin will be sold by The Wigs Cellar and will be supplied to bars and restaurants in Melbourne.
Negotiations are also under way with other Australian stockists and distributors.
NB Gin is aiming to achieve "global brand status" after recently entering the US market.
It already supplies to other countries such as France, Spain, Germany, Denmark and Belgium.
NB Gin chief executive Vivienne Muir said: "Gin is enjoying a huge resurgence and no more so than in Australia, where it's quickly becoming one of the most popular white spirits in the country thanks to the rise of the cocktail culture and a growing appetite for quality among consumers."