Ayrshire butcher secures £600,000 supply deal with Co-op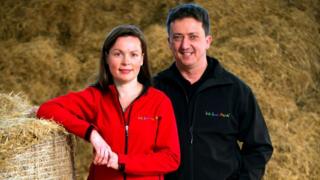 A family-run butcher's business is to create new jobs after securing a £600,000 supply deal with the Co-op.
Ayrshire-based We Hae Meat will supply beef olives, peppered steak, haggis olives, spiced beef and diced beef to 50 Co-op stores across Scotland.
This year the company has already secured deals worth more than £300,000 with Asda.
The Co-op deal will see the Girvan-based firm create six new jobs, adding to an existing workforce of 50.
The company is run by husband and wife team Alex and Carlyn Paton.
Mr Paton said: "As we begin to look to 2016, we hope to work closely with the Co-op and have the chance to roll out our premium meat products to even more stores across Scotland."