North Sea decommissioning activity 'growing'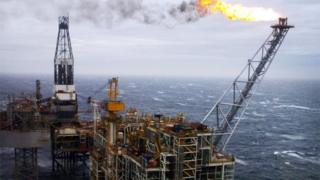 Nearly £17bn is forecast to be spent on scrapping 79 North Sea platforms and plugging 1,200 wells over the next 10 years, according to an industry survey.
Oil & Gas UK found energy firms had brought decommissioning plans forward during the past year.
The latest forecast is up from a total of £14.6bn recorded in 2014.
Oil & Gas UK said the rise was mainly due to new projects rather than increased cost estimates from existing ones.
The industry body said the sector was "growing at a steady pace".
Its annual decommissioning survey attracted responses from 28 operators.
Oil & Gas UK operations director Oonagh Werngren said the 79 platforms forecast for removal across the UK Continental Shelf represented about one-sixth of the 470 installations that will require decommissioning over the next 30 to 40 years.
She said: "The survey confirms there are a small number of major decommissioning projects under way, with well plugging and abandonment activities representing the largest category of expenditure with over 1,200 wells scheduled for work over the next decade.
"While the industry recognises decommissioning activities are steadily growing, its focus is to maintain offshore production in the North Sea for as long as it's safe and economically possible to do.
"The key to sustaining the health of the sector is to take the initiative now to help an efficient decommissioning market emerge as part of, and alongside the industry's continued and sustained programme of capital investment in new developments."