Scottish female employment second highest in Europe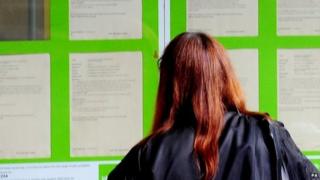 Scotland has the second highest female employment rate in the European Union, according to official figures.
The latest figures, from April to June 2015, reveal the female employment rate was second only to Sweden.
Scotland also recorded the second lowest female unemployment rate - after Germany.
Annabelle Ewing, women's employment minister, was in Brussels on Monday to look at how other European countries address female employment issues.
The figures, from the EU's statistics agency Eurostat, show that Scotland's female employment rate for April to June 2015 stood at 70.6%, while Sweden's was 74.0%.
The UK rate was ranked in eighth place at 67.4%.
For female unemployment, the rate in Scotland stood at 4.9%, with only Germany recording a lower figure, at 4.2%.
Ms Ewing will join representatives from other European countries to discuss how they are tackling gender inequality in the workplace.
She said the figures were "something we can be proud of" but that improvements could still be made.
Ms Ewing said: "I am very pleased to have the opportunity to hear about the approach taken elsewhere in Europe to attract and retain women in work.
"We're constantly reviewing what partnerships are effective in reaching those who face barriers to finding and staying in work and making sure that we are able to share that experience as far as possible."