London and Scottish Investments buys 14 vacant Tesco sites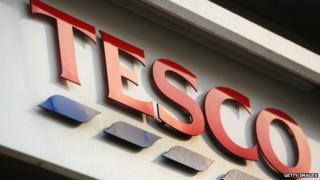 London and Scottish Investments (LSI) has announced a deal to purchase 14 vacant sites from Tesco in Scotland.
The Glasgow-based investment, development and property asset management company plans to develop the sites for a mix of retail and residential uses.
They had previously been acquired by Tesco for potential store development which had not gone ahead as planned.
LSI did not disclose the value of the transaction.
The sites are located in East Kilbride, Paisley, Crieff, Aviemore, Cupar, Cowdenbeath, Thurso, Dundee, Kilmarnock, Larkhall, Coatbridge, Dalkeith and Glasgow.
LSI group development director Bryan Wilson said: "We are delighted to announce this purchase, which is fantastic news for the towns involved.
"We now look forward to meeting with council leaders and planning officers from all the local authorities involved, to discuss and review our plans for the economic redevelopment of these sites.
"We have had discussions with a range of potential tenants that wish to occupy the proposed new developments, and we would expect that a significant number of jobs will be created as a result."
LSI is based in Glasgow with offices in London, Manchester and Leeds. It currently has more than £500m of assets under management.