Warning to learn from failed scheme to aid technology businesses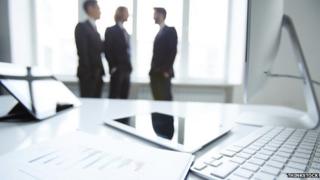 The Scottish government has been warned not to ignore the lessons of a failed technology business initiative.
An academic study concluded the Intermediate Technology Institutes (ITIs) "badly malfunctioned" and were "a spectacular failure".
The project was given a £450m annual budget in 2003, and was intended to run for 10 years.
It was a flagship of the Labour-LibDem coalition at Holyrood, but was wound up after seven years, with poor results.
A team of management experts from St Andrews, Edinburgh and Glasgow universities concluded that the ITIs had been "extremely ambitious".
New ideas
It was intended to address two weaknesses in the Scottish economy - the low number of technology start-up companies, and the low level of business spending on research and development.
It was found to achieve "very little of the expected commercial outputs".
The academic study examined the reasons why, and concluded that the ITI initiative was not designed with an understanding of the structural problems behind the low start-up rate for companies.
Its focus was found to be on generating new ideas for business, rather than ensuring businesses were well placed to develop the new ideas.
Co-author Dr Geoff Gregson from the University of Edinburgh stated: "We identified a number of factors contributing to ITI underperformance: the research undertaken was too 'far from market', fitted poorly with the innovation needs of Scottish SMEs (small and medium-sized enterprises), had too many restrictions in terms of the usage of the intellectual property, and the licensing conditions were prohibitively expensive."
Past mistakes
The authors of the report raised concerns that Scottish policy-makers may not have learned the lessons from the ITI failure.
Dr Ross Brown of St Andrews University, another co-author, commented: "While policy failures in the sphere of innovation policy are numerous and costly, such failures are rarely acknowledged by policy makers, as was the case of the ITIs. Arguably, this prevents the ability to learn from past mistakes."
"Innovation policy makers need to become less focused on generating the supply of new intellectual property and more focused on increasing the ability of Scottish SMEs to undertake innovative activities and to absorb external sources of knowledge.
"A critical mass of innovative SMEs will provide more of a seed-bed for new tech start-ups than policies to stimulate and protect new intellectual property".