Business incubator scheme hails high survival rate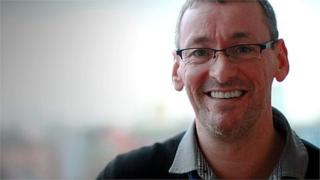 Entrepreneurial Spark, a business incubator scheme, has reported an 86% survival rate in its first three years.
With bases in Glasgow, Edinburgh and Ayrshire, it plans to support start-ups elsewhere in the UK from next month.
The programme provides mentoring and support services for entrepreneurs starting out in business.
Turnover for firms supported by E-Spark topped £35m in 2014, with the scheme creating more than 1,000 jobs over the three years.
The ventures received backing and advice from entrepreneurs such as Sir Tom Hunter, Stagecoach co-founder Ann Gloag and Lord (Willie) Haughey of City Refrigeration.
Latest figures suggest support by big-name entrepreneurs gave the firms more chance of survival.
Investment totalled £18m since E-Spark was established in 2011. It had reached £8m by the end of 2013.
A total of 280 firms received assistance in the first two years, slowing to grow to 350 by 2014.
Almost 500 jobs were created by the companies in the past year. They have together registered 386 patents.
New hubs
The E-Spark model for supporting start-up firms is now being applied in other parts of the UK, with plans to open hatcheries in Birmingham, Bristol, Leeds, Manchester, Cardiff and Belfast.
Jim Duffy, chief executive of E-Spark, said: "These Scotland numbers show the sheer potential that Entrepreneurial Spark has to engage, excite and, most importantly, accelerate budding entrepreneurs across the country.
"With our new accelerator hub launching in Birmingham in February we can't wait to take our model south in our next step of driving an entrepreneurial revolution across the UK."
The roll-out will continue to have the backing of Royal Bank of Scotland and NatWest.
E-Spark provides entrepreneurs with office space as well as advice, support and networking opportunities to help them in their first year in business.
Companies are required to move on from the so-called 'hatchery' units after an initial phase, creating space for new recruits.