Scottish software firm Gael in takeover deal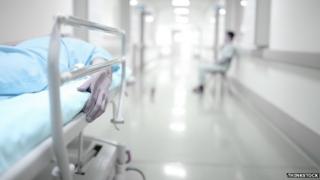 A Scottish software firm has been taken over, with the prospect of expanding its workforce as it reaches new markets.
Gael, based in East Kilbride, has been bought by Ideagen, a Nottingham company listed on the London Stock Exchange's Alternative Investment Market.
The Lanarkshire firm has 105 staff, and plans to take on a further 30 in the new year. It has been bought for £18m, and will continue to operate as a separate entity from its new owner.
The chairman of Gael's board is Jim Mather, the former SNP finance minister and a successful IT entrepreneur before being elected. He will continue in that role.
Gael is a specialist supplier of management software to handle compliance, safety, risk and performance. It sells to 2500 customers involved in transport, manufacturing, life sciences, healthcare and energy.
These include Emirates, Virgin Rail, UK NHS, G4S, Terex and Dairy Crest.
Ideagen is a supplier of management software in healthcare and energy, with operations in the US among other markets.
Technology and services
It has 145 staff, and does not compete directly with Gael, limiting the risk of jobs being cut because of overlapping roles.
Gael CEO, Ashley Marron, stated: "All of this dramatically upgrades our capability to deliver the very best technology and services that help our customers achieve operational excellence, assure compliance, strengthen their reputation and brand, and prevent undesirable events.
"Our customers want to deliver high performance people, processes and organisations. We've just made a step change in our ability to help them achieve that."
He said the company has been considering options for expansion over the past two years. It had discussed investment by private equity firms, and started talks with Ideagen in July, as this would give it access to raising funds through public markets.
David Hornsby, CEO of Ideagen, commented: "We believe the combination of Gael and Ideagen will enable the enlarged group to rapidly develop new applications, and provides an outstanding opportunity to leverage the growing risk and compliance market."