Lord Smith takes on another top role at Forth Ports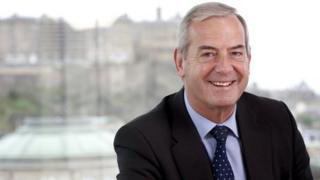 Lord Smith of Kelvin has been named as the new chairman of Forth Ports.
He will succeed Michael Seymour who is to stand down at the end of the year.
Lord Smith is already chairman of both the Green Investment Bank and SSE although he plans to step down from the energy firm's board at the beginning of 2016.
A former BBC governor, the peer also chaired the Organising Committee of the 2014 Commonwealth Games and the Smith Commission.
A chartered accountant by training, he has held a number of directorships with a range of blue chip companies.
In 1999, Lord Smith was knighted and then in 2008 he was given a peerage, becoming an independent cross-bencher in the House of Lords.
Commenting on the chairmanship change, Charles Hammond, Chief Executive Officer of Forth Ports, said: "Lord Smith's reputation goes before him and we are delighted to have been able to attract a businessman of his stature to join us as chairman.
"I am confident that, under his guidance, Forth Ports will continue to thrive as the company enters the next stage in its development."
Forth Ports owns and operates eight commercial ports in the UK including Tilbury on the Thames, Leith and Grangemouth.