Alloy specialist Howco Group acquires CTL Engineering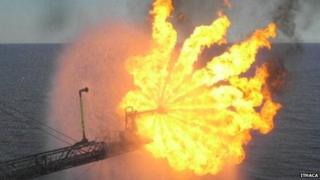 Specialist alloy supplier and processor Howco Group has expanded its presence in oilfield services after buying a Manchester-based manufacturing firm.
The Ayrshire-based company said its purchase of CTL Engineering would bring it additional manufacturing capacity in the upstream oil and gas sector.
The value of the acquisition has not been disclosed.
Howco specialises in supplying and processing steel, chrome, duplex, stainless and nickel-based alloys.
CTL's expertise will be used to manufacture components and assemblies for tooling applications.
Howco primarily operates in the oilfield services sector, with operations in the US, Scotland, England, Canada, Singapore, Malaysia, China, Norway and Dubai.
Chief executive Dave Davidson said: "CTL not only brings additional manufacturing capacity to Howco Group, it brings experience and a reputation for quality in the oil and gas equipment sector."
In March, Howco announced plans to expand its Irvine premises and create 67 jobs, supported by a Regional Selective Assistance grant from Scottish Enterprise.
Howco is owned by Japanese company Sumitomo Corporation.