Diageo whisky sale deal with Emperador wins CMA approval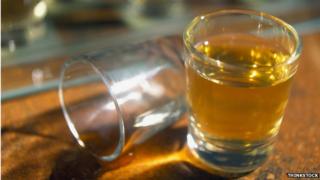 Drinks company Diageo has been given permission to go ahead with the sale of its Whyte and Mackay business to Emperador.
The Competition and Markets Authority (CMA) has accepted undertakings from Diageo over competition concerns.
These were prompted by its shareholding in United Spirits Limited (USL) which is based in India.
Emperador is expected to operate the Whyte and Mackay business in competition to Diageo.
Chris Walters, a CMA director of economics, said: "This is a significant phase 1 divestment.
"I am pleased that UK consumers will benefit from the preservation of competition in the supply of bottled blended Scotch whisky as a result of Emperador acquiring Whyte & Mackay."