Dolphin Drilling told to make rig improvements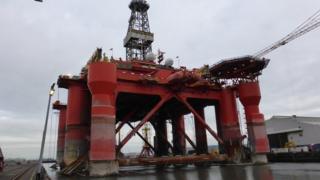 A North Sea drilling firm has been told to make improvements to a semi-submersible rig's fire detection system.
The Health and Safety Executive (HSE) found that the fire and gas detection and alarm systems on the Blackford Dolphin were not properly maintained.
It had led to regular false alarms.
A Dolphin Drilling spokeswoman said the issue was now being addressed.