Investors back smart labelling firm UWI Technology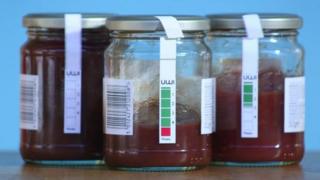 A Scottish smart labelling company has secured more than £1.2m in funding to help drive its next phase of growth.
Edinburgh-based UWI Technology said it was being backed by US angel syndicate Aero-Den, the Scottish Investment Bank and private investors in the UK.
The UWI label is an elapsed-time indicator designed to show whether or not food is safe to consume.
The technology is also being developed for other industry sectors, including aerospace and life sciences.
The smart label is still at the development stage, but product trials are planned with a number of companies across various sectors in early 2015.
The company said its technology applied to products with critical lifespans in their processes, including chemical reagents, glues, sealants, aircraft product paints and composites.
In addition to the existing "microfluidic" label, UWI is developing a hybrid version that would have the ability to monitor temperature, pressure and humidity.
The company said that label would also be able to send text or email warnings, as well as communicate with other labels or devices like refrigerators.
Funding rounds
This is the second major founding round for UWI since it was founded in 2009.
In 2012, it secured £605,000 from Aero-Den, the Scottish Investment Bank Seed Fund and UK-based private investors.
The Aero-Den syndicate includes Scottish-born businessman Douglas Cribbes, who became UWI's chairman in 2012.
UWI chief executive and founder Pete Higgins developed the smart label after taking a previously opened jar of mayonnaise from his refrigerator while making lunch for his eight-year-old son.
He was not sure when the jar had been opened originally and did not want to risk causing his son any harm.
Mr Higgins said: "While allowing UWI to move into the next phase of growth and deliver product to market, the investment is also a huge endorsement of our overall strategy and outlook, from influential investors both here in the UK and America."