Clydesdale Bank sets aside more for PPI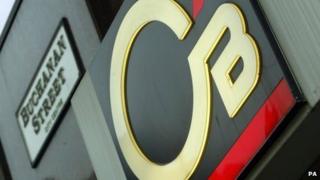 The Clydesdale Bank is facing a very large increase in the cost of repayments for mis-selling of financial products.
Its owner, National Australia Bank, has announced that redress for Payment Protection Insurance will cost £420m for the financial year just ended.
That is up from £75m announced in August.
It is due to a higher level of complaints through an improved handling system at the Glasgow-based lender.
The bank is dealing with cases stretching back more than 14 years.
Clydesdale, which includes Yorkshire Bank, is also having to set aside £250m to repay businesses which were mis-sold complex financial products intended to protect against interest rate volatility.
A statement said a wide range of uncertain factors, including possible fines, leaves it unclear what the total costs of mis-selling will be.
David Thorburn, chief executive of Clydesdale and Yorkshire Banks, said: "While it's disappointing to have announced significant provisions for the legacy conduct issues we signalled in August, very real progress is being made in driving forward our clear commitment to fairness and investing in building a better bank for customers."