Scots firms sign up for 'extra needs' tourism training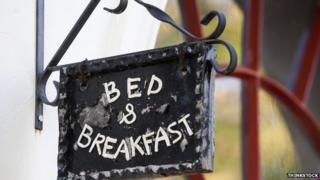 Hundreds of firms have signed up for a training programme aimed at improving tourism services for guests with extra needs, according to Scottish ministers.
Tourism minister Fergus Ewing said the free online training course had been helping staff working in hotels, bed and breakfasts and restaurants.
It aims to give tourism workers the skills needed to help visitors with special requirements.
They include disabled people, families with young children and the elderly.
The Scottish government provided £45,000 in funding for the programme, which was launched in June.
Mr Ewing said: "It is important that Scotland's tourism industry has a clear business model geared to deal with those guests that have additional needs and provides the training on how to respond to individual customers."
Meanwhile, tourist body VisitScotland has provided training to 80 volunteers who will help the elderly, disabled and others with special access needs at the Ryder Cup golf tournament which starts on Friday at Gleneagles.
Mr Ewing added: "I am pleased that Ryder Cup Europe has worked closely with the Scottish government and VisitScotland to ensure that a comprehensive accessibility policy is in place for this week's Ryder Cup."