Faroe Petroleum reports turnover hit by field shutdown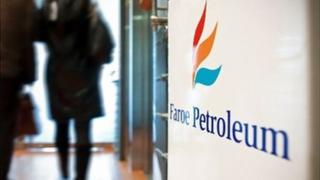 Faroe Petroleum has reported that its first-half revenues and profits were hit by an extended shutdown at its Njord field in the Norwegian Sea.
The Aberdeen-based oil firm saw turnover fall year-on-year from £89m to £53.5m, while earnings before tax and interest dropped from £56.9m to £15.6m.
Faroe's Njord A facility was shut down for maintenance in September last year.
It remained closed until July while structural reinforcement work was carried out.
However, Faroe said production levels were now "higher than ever before", following the reopening of the facility.
In an interim statement, Faroe highlighted its Pil and Bue discoveries, which it said could be its largest exploration successes to date.
Faroe also bought controlling interests in the Ketch and Schooner fields in the UK Southern North Sea gas basin, which it said "considerably boosts and diversifies our oil and gas cash flow generation".
Chief executive Graham Stewart said first-half successes included its share placing in June.
He added: "The company's substantially oversubscribed share placing in June 2014 raised £65m gross and we are very pleased with the strong support Faroe received from its existing and new investors.
"The placing strengthens the company's finances and allows us to accelerate activities, follow up recent exploration successes and target further production acquisition opportunities."
Faroe has exploration, appraisal, development and production assets that span Norway, the Atlantic margin and the UK North Sea.