Brewer Innis & Gunn signs US cider distribution deal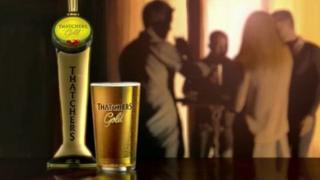 Scottish brewer Innis & Gunn has signed an exclusive US distribution tie-up with cider maker Thatchers.
Under the agreement, Innis & Gunn will handle all administrative, marketing and promotional support for the Somerset firm's flagship brand, Thatchers Gold.
The deal marks Thatchers' first foray into the US market.
The Edinburgh brewer is already well established in the US, having set up a subsidiary in New York in 2010.
Innis & Gunn expects to sell three million bottles of its own beer in America this year.
Founder and chief executive Dougal Sharp said: "Thatchers' commitment to crafting the highest-quality and best-tasting cider means that they are the perfect complement to the position that Innis & Gunn has established in the US beer market.
"Thatchers Gold will be new to the US, where the cider category is showing explosive growth.
"A new generation of American consumers is looking for ciders with heritage, quality and character, so this is a very exciting step and we are proud to be part of it."