Production in major Buzzard oil field resumes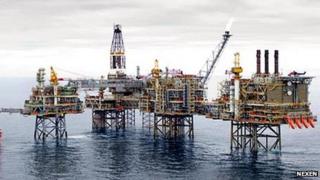 Production on one of the North Sea's biggest oil fields has resumed.
Operations in the Buzzard field, about 60 miles north east of Aberdeen, had been shut down on Saturday for a drilling rig to be decoupled.
Operator Nexen said the work had now been completed and production had started again.
A spokesman said it would "ramp up over the next week as planned".