Smaller Scottish firms 'planning to invest'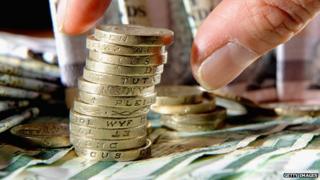 Nearly two-thirds of small and medium-sized firms in Scotland expect to invest in their businesses during the current quarter, according to a report.
Funding provider Bibby Financial Services said 63% of 1,000 businesses it surveyed had plans to invest in the three months to October.
Nearly 30% said they wanted to invest in technology and equipment, while 18% said they would recruit new staff.
Almost a third said they would invest in employee training.
When asked about expectations for the months ahead, 53% said they expected to achieve sales growth.
Only 10% foresaw a decline in orders in the three months leading up to October.
Alan Anderson, from Bibby, said: "These results are positive as they show owners and management teams investing in the long-term future of their businesses.
"The increase in those investing in new premises is a clear indication of these plans and it's likely that the effects will be felt later in the year, which could spell more positive news in terms of GDP as we lead up to 2015."