World Cup helps to lift profits for broadcaster STV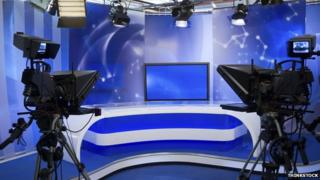 This summer's World Cup helped to drive up revenue and profit for commercial broadcaster STV.
The group said first-half revenue rose by 7% to £54.7m, while pre-tax profit increased by 35% to £8.4m.
STV national airtime revenue was up 8%, largely driven by the World Cup, while digital revenues climbed by 16%.
Its regional market was flat in the half, due to the dominance of national campaigns related to the football tournament in May and June.
The broadcaster said the first of its city TV services, STV Glasgow, successfully launched in June to "a positive audience reaction", reaching almost 650,000 viewers on average in the first two months.
It added that it was on track to launch a second service, STV Edinburgh, in January next year.
STV plans to increase dividend payments over the next two years, with an interim payment of 2p per share payable in October. It also intends to make a final dividend payment for 2014 of 4p per share, bringing the total to 6p. The figure represents a 200% increase on 2013.
Chief executive Rob Woodward said: "Today's results represent a strong performance at the half-year, with continuing progress towards our 2015 strategic aims.
"The enhanced dividend policy reflects the transformation of STV to a business that is well positioned to deliver sustainable growth and returning value to shareholders."