Bakery firm Enterprise Foods eyes growth after buyout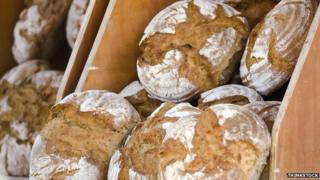 Bakery products supplier Enterprise Foods is pressing ahead with growth plans after completing a £30m management buyout.
The buyout was led by chief executive Tony Moloney and private equity firm Hattington Capital.
East Kilbride-based Enterprise operates as a supply-chain manager for the craft-bakery industry.
It sells products from more than 450 local bakers across the UK to national customers, including the Co-op.
Clydesdale Bank provided a total of £17.5m to aid the buyout and support working capital and growth.
Enterprise Foods was founded in 1995 and now has an annual turnover of about £60m.
'Exciting time'
Mr Moloney led a previous management buyout of the company seven years ago, acquiring the business for £4.5m.
Enterprise, which currently employs 40 people across the UK, said it was now expecting further growth, including new service lines and increased staff numbers.
Mr Moloney said: "This is an exciting time for Enterprise Foods.
"We have partnered with Hattington Capital and, with the help of Clydesdale Bank, have secured the investment required for our five-year growth strategy.
"I am very proud of the growth the team at Enterprise have achieved over the past seven years and extremely excited about the journey ahead."