Cinven in takeover talks with web hosting firm Iomart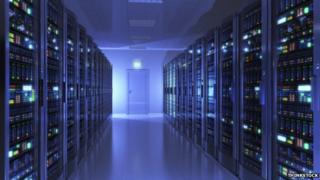 A company controlled by private equity firm Cinven is holding takeover talks with cloud computing specialist Iomart.
Host Europe Holdings confirmed it had approached Iomart regarding a possible recommended cash offer of 300p per share.
Last month Iomart rejected two approaches from Host involving proposed offers of 275p and 285p a share.
The Glasgow-based firm said at the time its independent directors had concluded that the offers undervalued Iomart.
Host, which is controlled by funds managed by Cinven Capital Management (V) General Partner Ltd, said in a statement on Tuesday: "Angus MacSween, Richard Logan and Sarah Haran, respectively the CEO, finance director and operations director of Iomart, who have a combined holding of approximately 18.5% of the ordinary shares of Iomart, have indicated their support for the proposal.
"The independent directors of Iomart have given their consent to Angus, Richard and Sarah working with Host to finalise its proposal."
Regulators have given the parties until 16 September to conclude talks over a possible bid and for initial due diligence to be conducted.
Iomart has eight data storage centres in the UK, including Glasgow, London, Manchester and Nottingham.
In May, Iomart reported revenues climbed by 29% to £55.6m in the year to the end of March, with its hosting business growing by 40% to £44.7m.
Adjusted pre-tax profit rose by 37% to £14.6m.