Scottish sales slip despite rise in shopper numbers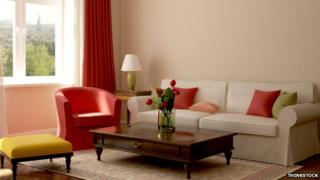 Scottish shop sales fell last month despite a strong rise in the number of shoppers hitting the high streets, retailers have reported.
In July total sales were down 1.8% year-on-year, with food sales showing the deepest decline since March.
Non-food sales were 1% down on a year earlier.
The Scottish Retail Consortium (SRC) said overall sales increased by a "meagre" 0.1%, once shop price deflation was taken into account.
Earlier this week, figures released by research agency Springboard suggested footfall in Scottish shops rose by 4.4% in July - the highest year-on-year increase seen in any area of the UK.
SRC director David Lonsdale said: "Despite a healthy rise in footfall witnessed on Scotland's high streets and shopping centres in July, it didn't translate into a commensurate increase in the actual value of retail sales.
"The bright spot once again was sales of non-food items which, adjusted for the contribution of online retailing, rose by 0.7%, its strongest growth over the past three months.
"This was driven by strong trade in outdoor furniture, DIY and home furnishings, as well as Commonwealth Games-related purchases."
'High watermark'
He added: "Further discounting across the grocery sector led to a fall in the total value of food sales, however comparisons with last year ought to be tempered as July 2013 was a high watermark for food- related sales.
"A number of high profile sporting successes in the same period last year led to bumper demand for celebratory food and drink."
David McCorquodale, head of retail at KPMG, said: "Against a very tough set of comparables last year, when we were basking in a heatwave and a Scottish Wimbledon champion, the July sales numbers in Scotland are not as bad as the headlines perhaps suggest.
"Clothing and footwear have enjoyed a better spring and early summer this year and so it is not surprising they have cooled off relatively in the last couple of months against strong figures last year."