Aggreko's interim boss Angus Cockburn joins Serco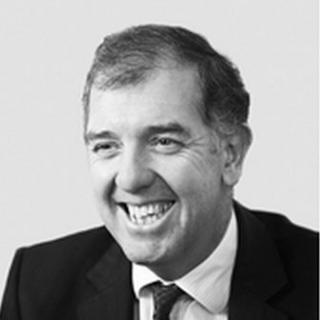 Power firm Aggreko's interim chief executive, Angus Cockburn, is to join his former boss Rupert Soames at troubled outsourcing firm Serco.
Serco said Mr Cockburn would take up the role of group chief financial officer from the end of October.
Mr Cockburn took over at the helm at Aggreko in April after Mr Soames left to become chief executive of Serco.
On Monday, Serco reported a loss after "poor trading" in the first half of the year.
Reorganising costs and loss-making contracts led to a reported pre-tax loss of £7.3m, a fall of 107% from last year.
In May it announced plans to raise £170m from selling new shares after issuing two profit warnings.
At the end of May, Glasgow-based Aggreko announced that Centrica executive director Chris Weston had been appointed as its chief executive.
He is expected to start next year once he has completed his commitments at Centrica.
Mr Cockburn had already told the Aggreko board he would not to apply for the chief executive role on a permanent basis and was "keen to seek fresh challenges" after 14 years at Aggreko, principally as chief financial officer (CFO).
In a statement, Serco Group chairman Alastair Lyons said: "Angus Cockburn is a highly experienced FTSE 100 CFO with a significant track record of success, and he and his team have driven growth in Aggreko by developing customer-focused strategies and consistently delivering against them.
"Angus is a passionate believer in public services and I am absolutely delighted that he has chosen to join Serco and will help lead the company's future development.
Angus Cockburn said: "I am greatly looking forward to meeting my new colleagues and to working once again with Rupert Soames, with whom I worked for 11 years whilst he served as CEO of Aggreko."