North Sea oil firm Trapoil announces boardroom clear-out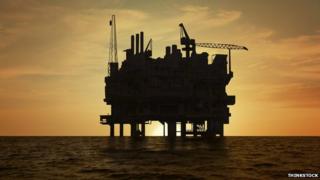 North Sea oil and gas firm Trapoil has announced a boardroom clear-out as part of a bid to cut costs.
The company said chairman Simon Bragg was resigning with immediate effect.
Chief executive Mark Groves Gidney and chief operating officer Paul Collins will step down after "an orderly transition period" which is expected to last about two months.
Non-executive director Marcus Stanton will oversee the transition as non-executive chairman.
The boardroom changes come several months after the company announced cuts in staffing levels and management pay.
'Immediate measures'
Trapoil said it had continued to monitor expenditure and decided to take "immediate short-term measures" to cut the cost base of the business further.
The latest move is expected to cut a further £1m in general and administrative expenses.
The company has also cancelled a three-year loan facility with GE Energy Financial Services in order to minimise ongoing financing costs.
This is expected to save about $880,000 (£525,000), with a one-off cost of about $300,000 (£178,000) paid in 2014.
Trapoil also announced it had decided not to commit to contributing to drilling costs for Total E&P UK's Alfa well in the North Sea in light of "further potential delays and cost uncertainties". It has allowed its option on Alfa with Total to expire.
The company added that it would "continue to evaluate ways of maximising the value of its interest" in the adjacent Romeo asset.
Mark Groves Gidney said: "It is sad for myself and Paul Collins to be leaving the company which we both started seven years ago.
"However it has been a struggle for small cap explorers in the North Sea and in the circumstances we both feel that the proposed strategy is in the best interest of shareholders."