Oil firm Chevron to cut 225 jobs from Aberdeen facility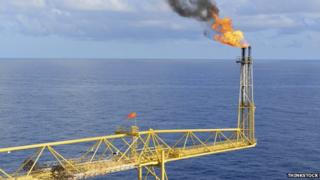 Oil company Chevron has announced plans to cut 225 jobs in Aberdeen.
The company said the decision followed a review of its North Sea business - and would give it more flexibility.
However, the firm said the final number of redundancies could be reduced with potential opportunities for some workers to move abroad while others could be moved back from overseas.
Despite the cuts the firm said it was still committed to its UK operation.
Chevron said it would continue to invest in major projects such as the Rosebank in Shetland, which is estimated to hold as much as 240 million barrels of oil.
A spokesperson said: "Chevron is reorganising its business unit in Aberdeen.
"We are hoping to reduce the number of redundancies through other global opportunities for employees, repatriating expatriates, so the exact number of redundancies is unknown."