Salmon producer Loch Duart signs waste deal with nutrition firm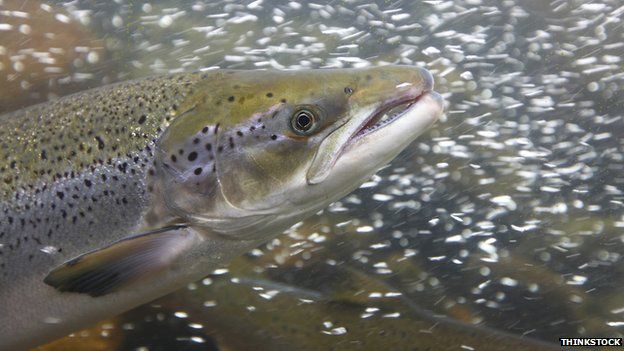 Scottish salmon producer Loch Duart Ltd has signed an agreement to supply hundreds of tonnes of salmon waste to a London-based nutrition company.
Under the deal, Loch Duart will provide CellsUnited Ltd with up to 450 tonnes of salmon guts, frames and heads.
The by-products will be used to produce a nutritional compound called Cellper.
CellsUnited said its product was designed to treat malnutrition in people who could not otherwise digest protein.
Sutherland-based Loch Duart director Andy Bing said it added "significant value to those parts of the salmon usually discarded or used for fertiliser and pet food".
CellsUnited managing director Andy Smith added: "We plan to spend the next 18 months working closely with Loch Duart before establishing volume production which will need a minimum of 4,500 tonnes of salmon waste a year.
"Our relationship with Loch Duart will continue as part of our permanent R&D (research and development) base in Dingwall."
Related Internet Links
The BBC is not responsible for the content of external sites.