Easyjet announces new routes for Scottish airports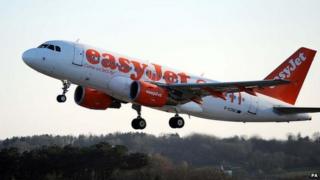 Easyjet has announced three new routes from Scottish airports, starting from the autumn.
It will offer direct connections from Aberdeen to Geneva, Switzerland, as well as flights from Glasgow to Marrakech in Morroco and Edinburgh to Funchal, Portugal.
The no-frills airline expects the new routes to carry a total of about 34,000 holidaymakers this winter.
EasyJet has already introduced four new routes to Scotland this year.
They include double daily connections between Inverness and London Gatwick and new links to Croatia and Greece from Glasgow.
The Glasgow to Marrakech route will be a year-round service running twice a week from 29 October.
Aberdeen to Geneva will be a winter service operating weekly from 13 December.
The Edinburgh to Funchal route will be a year-round service, flying twice a week from 3 February.
Ali Gayward, EasyJet's top executive in Scotland, said: "As Scotland's largest airline, we are pleased to further strengthen our network of easy and affordable destinations based on feedback from our passengers.
"We believe Marrakech and Funchal will prove popular winter sun destinations while Geneva offers access to the world-class skiing resorts in France and Switzerland. "