Glasgow to host Craft Beer Rising festival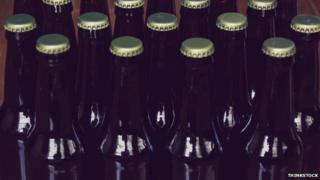 More than 3,000 people are expected to attend a craft beer festival in Glasgow later this year, organisers have said.
Tickets have gone on sale for Craft Beer Rising, which will be held from 19 to 21 September.
It will feature up to 200 beers from 45 local and international breweries, including Tempest Brew Co, Siren, Pilot, Beavertown and Harbour.
The festival is being hosted in collaboration with Glasgow-based brewer Drygate Brewing Co.
It will include a programme of talks and demonstrations such as live brewing from a collective of breweries.
Craft Beer Rising founder Daniel Rowntree said: "When looking for a location outside of London, we were instantly drawn to Glasgow.
"The city's emerging craft beer scene is hugely exciting and is something that breweries from all over the world want to be a part of."