Scottish business start-ups rise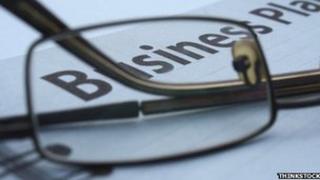 The number of people starting a new business with the help of Business Gateway rose by 5.5% in the past year.
Scotland's national business advice service said it supported 10,153 new enterprises over the 12-month period.
Business Gateway said 81% of the firms it worked with between 2009 and 2012 survived for at least three years.
That compares with Office for National Statistics figures which showed a 60% business survival rate in Scotland over the same period.
Hugh Lightbody, chief officer at the Business Gateway National Unit, said: "These figures are extremely encouraging and mirror other recent economic indicators highlighting an increase in economic activity in Scotland.
"The significant uplift in the overall number of businesses contacting Business Gateway is very pleasing, especially as we are also seeing a big increase in the number of businesses contacting our local office network directly."
Enterprise Minister Fergus Ewing said: "Scotland is a wealthy country and the Scottish government is committed to ensuring a supportive business environment and recognises that Scotland's businesses - both large and small - are the primary drivers of sustainable economic growth.
"A key part of this is ensuring businesses can access good quality, consistent business support such as that provided through Business Gateway."
Business Gateway's Annual Review also showed there were almost half a million visitors to the Business Gateway website in the year to March 2014, and more than 20,000 people attended its events and workshops.