Faroe Petroleum announces £45m share placing proposal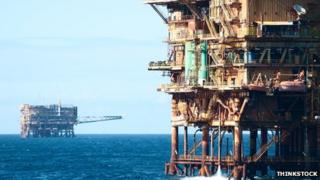 Oil firm Faroe Petroleum has announced proposals to raise about £45m through a share placing.
The cash would be used in part to enhance its exploration and appraisal activities and build its production base.
It aims to invest in growing production and reserves in existing North Sea fields, including Schooner and Ketch.
The Aberdeen-based company said it could also pursue further production acquisitions.
Faroe Petroleum has a portfolio of exploration, appraisal, development and production assets in areas such as the Atlantic margin, the UK and Norwegian North Sea and Barents Sea.
Announcing the proposed share placing, Faroe chief executive Graham Stewart said: "Faroe's exploration-led, production-backed strategy is delivering exceptional results with seven recent exploration discoveries adding significant resources."
He added that since 2010, Faroe production had increased four‐fold, and proven and probable reserves had increased eight‐fold.