Scots saving more for retirement says Scottish Widows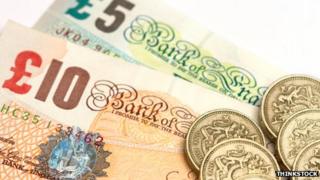 The amount people are saving every month towards their retirement has more than doubled in the last seven years, according to a survey.
Scottish Widows found 55% of people in Scotland are saving adequately in preparation for retiring.
It revealed Scots are now putting away £119 every month compared to £51 in 2007 - an increase of 133%.
The amount people had in savings and investments rose from £25,369 per person in 2013 to £36,243 this year.
This was £2,565 more than the UK average of £33,678.
However, experts said there were still people at risk of "slipping through the net" and "not preparing adequately for a comfortable later life".
The Scottish Widows Retirement Report examined long-term savings behaviour based on a study of more than 5,000 people.
Nationwide, it found that auto-enrolment - where workers are automatically signed up to a workplace pension scheme - was playing an important role in increasing the number of people preparing adequately for retirement.
The number of people in Scotland who cited affordability as a reason why they did not plan to save any more over the next 12 months also continued to fall - from 65% in 2013 to 61% this year.
Savings behaviour
Ian Naismith, pensions expert at Scottish Widows, said: "A decade of tracking retirement savings trends has shown us the impact that events such as the recession, auto-enrolment and the recent Budget announcements have had on Scotland's savings behaviour.
"It is heartening to see that finally Scots are starting to sit up and take notice of the importance of planning for the future - whether this be through pro-actively upping their contributions due to a more favourable economic climate, or starting to make plans for their retirement for the first time thanks to auto-enrolment."
He added: "Although we have undoubtedly made some significant strides forward since our research first began, there are still some groups who are not preparing adequately for a comfortable later life and are at risk of slipping through the net."