Scottish Water wins Canada contract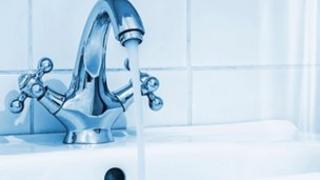 Scottish Water has won another overseas contract - this time in Canada.
The Scottish Water International (SWI) division of the publicly-owned company said the deal is to help improve services to the city of Calgary.
It will see five project consultants and other support staff travel to spend a year in Calgary reviewing services.
The deal follows others delivered by SWI in countries including Oman, India, Ireland, Australia, New Zealand and Qatar.
The Qatar contract is to oversee management of a five-year programme to transform drainage and waste water services ahead of the 2022 Fifa World Cup.
Nigel Ayton, managing director of Scottish Water International, described the Calgary deal as "a welcome opportunity".
He said: "Scottish Water is a role model for excellence in public-sector utilities.
"Our success in securing this contract demonstrates how the experience of the Scottish water industry is in demand internationally, as a model of a publicly-owned independently regulated business, which has undergone rapid transformation in efficiency and service in the last 12 years."
Dan Limacher, director of water services with The City of Calgary, said: "It will be exciting to work with Scottish Water as we have much in common with them."
He added: "The expertise they bring to this service review will help us in our ongoing efforts to continually improve our business and demonstrate value to citizens."