Whisky body to build on Mexico links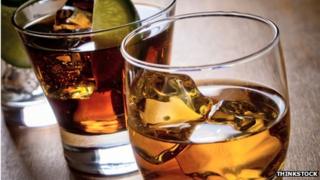 Senior figures in the Scotch Whisky Association (SWA) are set to build closer links with Mexico in an effort to promote the industry.
Members of the lobby group will meet government officials in Mexico City next week to discuss issues relevant to the whisky industry.
They will also sign a co-operation agreement with the regulatory body for tequila.
The deal will cover fair competition and promotion of responsible drinking.
Mexico is a rapidly growing market for Scotch whisky, with exports increasing 20% last year to reach £110m.
It is now the ninth biggest overseas market for Scotch.
SWA chief executive David Frost said: "The co-operation agreement with the Tequila Regulatory Council will help Scotch whisky and tequila work together to improve market access for both spirits and protect their reputation for quality.
"It is good to share the success of the industry with a range of audiences in Mexico and discuss the importance of protecting Scotch Whisky worldwide."
UK Ambassador to Mexico Duncan Taylor added: "Mexico is the UK's second largest trading partner in Latin America and is a key strategic market for the UK.
"Scotch whisky is one of the UK's fastest growing exports to Mexico, and I am delighted to see this co-operation between the Scotch whisky and tequila industries, which I am confident will lead to further growth in trade between our two countries."