Glasgow hosts national digital conference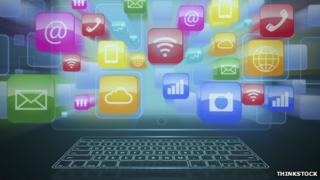 Senior figures from Google, Microsoft and the BBC are among a range of speakers taking part in a national digital conference at Glasgow's SECC.
The D14 Summit, which runs until Friday, is an annual event for the digital and creative sectors.
Up to 400 people from the industries are expected to attend.
D14 is exploring how organisations are taking advantage of the growth in digital services offered globally by businesses.
The event has been organised by Scottish Enterprise through its Interactive Scotland project.
Speakers include Dave Coplin of Microsoft UK and the BBC's archive development controller and iPlayer founder, Tony Ageh.
Roger De'ath, head of apps and search at Google Enterprise UK, will also speak.
Technology showcase
Glasgow-based organisations including Glasgow School of Art, Glasgow Caledonian University and the University of West of Scotland are also showcasing some of the technologies and apps that they are developing.
The summit is covering four main themes - digital health and care, financial technology, retailing and education.
Studio sessions are being held on each theme to allow attendees to learn more from sector experts and discuss in detail the issues impacting the development of new solutions and technologies.
Alisdair Gunn, project director at Interactive Scotland, said: "We've invited some of the world's leading digital innovators to share their experiences of developing technology that is transforming society.
"Our studio sessions will also give those attending a chance to debate the issues affecting their sectors, and learn more about the opportunities that are available."