Minoan Group raises cash for further acquisitions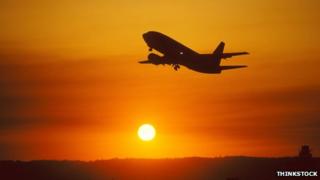 Fast-growing travel company Minoan Group is set to make further acquisitions after raising nearly £690,000 through a share placing.
Minoan, which agreed in March to buy Aberdeenshire-based Martin Singer Travel, said it was in advanced talks "with a number of potential targets".
The company has also identified "other prospective acquisition candidates".
Glasgow-based Minoan has bought eight travel agencies and businesses to date as part of a "buy-and-build" strategy.
Net proceeds from the share placing will be used support further acquisitions and the development of Minoan's resort project in Crete, which has reached an advanced stage in the planning process.
In a statement, Minoan said: "Potential acquisitions which are the subject of advanced discussions range in annual historical revenues (on a total transaction value, or TTV, basis) from £200,000 to over £30m, with commission rates and operating profit margins reflective of the travel agency and leisure sector.
"Further, prospective acquisition targets have been identified with annual historical revenues (on a TTV basis) of up to £90m."