Scottish seafood sector project 'lifts sales'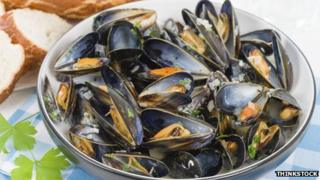 Scottish seafood firms generated nearly £4m in new sales over a two-year period as a result of a support programme, according to Seafood Scotland.
The industry body said its Business Development and Value Added Support Programme resulted in 22 major new customers gained and 18 new products launched.
It also led to 48 full-time and eight part-time jobs being created.
The project took place between April 2011 and March 2013.
It has since been extended to March of next year.
The programme aims to promote competitiveness and profitability in the Scottish seafood sector, develop new markets and maximise opportunities in existing markets.
It is also designed to raise awareness of Scottish seafood to buyers, maximise efficiencies, reduce wastage and maximise catch value.
The project has been co-funded by the European Commission and the Scottish government, via the European Fisheries Fund, with additional funding from Aberdeenshire Council and Highlands and Islands Enterprise.
'Very successful'
Seafood Scotland head Graham Young said: "Seafood Scotland worked with 119 companies to offer business and market development support, market insight and intelligence, quality, environmental and technical support, and assistance in raising standards.
"The project was very successful and the results will help individual companies to continue the development of their businesses."
Participating businesses invested £2.7m of their own capital in delivering project activities.
Rob Mitchell, commercial director for shellfish producer SSMG, said: "The support we received from the programme was incredibly useful, as it enabled us to develop new and eye-catching multi-lingual packaging for some of our export retail customers.
"This packaging has been well received by these European customers and has helped us grow the business."