New organisation to target Scots entrepreneurial growth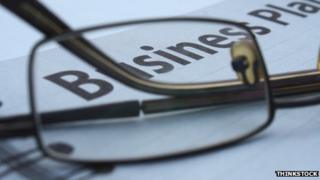 A new organisation is being formed in Scotland in a bid to "catalyse" a new era of entrepreneurial and economic growth.
The Entrepreneurial Exchange and the Saltire Foundation are coming together to create Entrepreneurial Scotland.
Those behind the move said it would help "join the dots up on the entrepreneurial landscape" in Scotland.
The Saltire Foundation was created by GlobalScot to help develop Scotland's next generation of business leaders.
The Entrepreneurial Exchange (Entex) represents businesses with more than £17bn of turnover and 150,000 employees.
'Combining strengths'
Entex chairman Chris van der Kuyl said: "By combining our strengths we build strategic linkage between the talent Saltire enables and the expertise our businesses need.
"Not only that, by building on Saltire's global connectivity we will extend out the great work of GlobalScot in delivering strategic linkages for Scottish business."
Saltire chairman Peter Lederer added: "As a small nation, Scotland needs to drive maximum efficiency from its resources to maximise economic return. Creating Entrepreneurial Scotland does just that."
Entrepreneurial Scotland (ES) will be a non-profit organisation with a charitable subsidiary - the Saltire Foundation - and be governed by a board chaired by Mr van der Kuyl.
It will include international, UK and Scottish representatives.
Saltire chief executive Sandy Kennedy is chief executive designate of the new organisation.
The entity will be formally launched at the end of June, following close consultation with all participants in the two existing organisations.
Supporting the creation of ES, leading businessman Sir Tom Hunter said: "This move will enable an accelerated drive to build Scotland's entrepreneurial community in a strategic, well thought-out move that is for entrepreneurs, by entrepreneurs - an ethos that serves Scotland well."