Ortak brand set to return after sale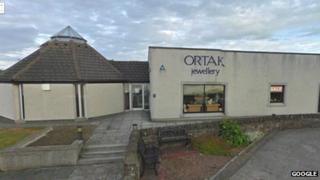 Jewellery brand Ortak is set to make a comeback to the high streets after its assets were bought by a group of partners.
Orkney-based Ortak went into administration in March last year after getting into financial difficulties.
The sale was handled by administrators BDO and marketed by intellectual property (IP) firm Metis Partners.
The new owners are now preparing to relaunch the brand and resume manufacture in Orkney.
Ortak was founded in 1967 and grew to 15 branded retail outlets in the UK.
Wholesale customers included household names such as Argos, Amazon and H Samuel.
Assets in the sale included trademarks, customer databases, more than 10,000 designs, domain names and an e-commerce website.
The company had employed 155 staff across Scotland before administration. The number of jobs that will be created as a result of the sale has not been specified.
Linda Shannon, of Metis Partners, said: "We are delighted that such an iconic brand will continue in business.
"Metis is pleased to add Ortak to its portfolio of successful IP sales, which includes the vintage Horrockses dresses and home furnishings brand, the Allders department store brand and the MFI and Land of Leather brands."
It is understood a total of five partners are involved in the relaunch.
One of the partners, Alison Firth, said: "We have bought the brand and it is our intention to get back into manufacture here in Orkney."